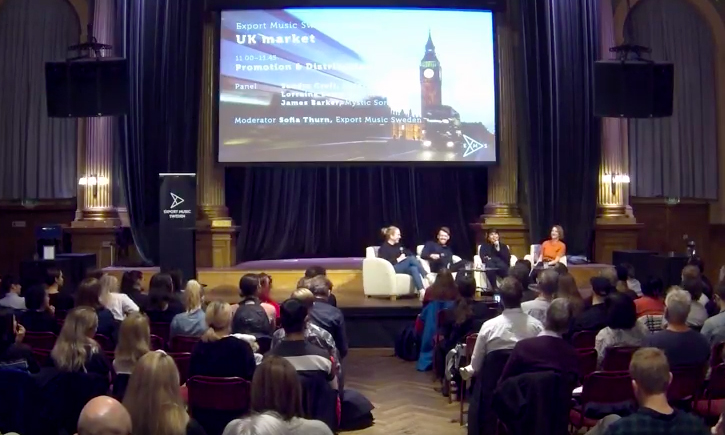 Den 13 oktober på Nalen i Stockholm arrangerade Export Music Sweden ett heldagsseminarium med fokus på den brittiska marknaden. Hade du inte möjlighet att närvara? Då kan du se det i efterhand.
Följande filmer ligger uppe på vår Youtube-kanal:
Overview of the UK market med Francince Gorman
Promotion and Distribution med Sandra Croft, Redeye Worldwide, Lorraine Long, Charm Factory, James Barker, Mystic Sons och moderator Sofia Thurn, Export Music Sweden.
Streaming in the UK med Justin Barker, PIAS, Jason Reed, Domino Recordrings, Sam Lee, Songular och moderator Francine Gorman.
Radio in the UK med John Hillcock och Francine Gorman.
Kategorier: Våra Seminarium
Taggar: Radio in the UK, Seminar, Seminarium, Streaming in the UK, UK Market