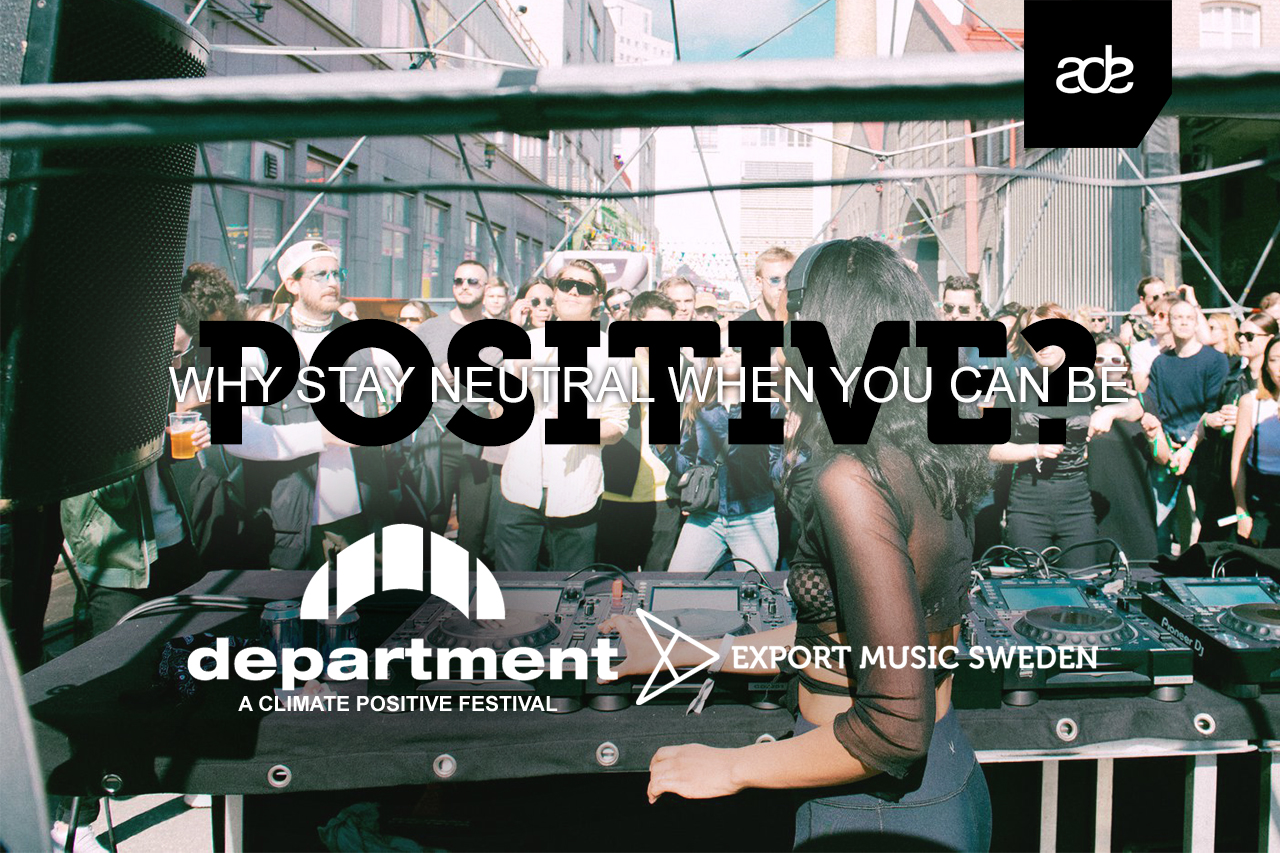 På bilden: Fatima Osman, Department 2019
Why stay neutral when you can be positive?
Meet Swedish delegates at ADE for a drink while getting inspired by how Department became the world's first climate positive festival.
Music by Calle Dernulf.
Thu, Oct 17, 2019
17:30 – 18:30
DeLaMar Theater | Marnixstraat 402, Amsterdam
Department Festival was started to bring the most innovative, interesting artists in electronic music to Scandinavia. To a futuristic orientation entails a natural responsibility – to do our best to keep our planet green and not poison the climate with further CO2e. A climate positive path therefore felt natural to us. Department Festival succeeded in 2019 to be the first festival in the world to become climate positive.
ExMS works at an industry level to help export Swedish music to the world. We support songwriters, musicians, recording artists and companies within the music industry to go global.
RSVP: https://forms.gle/WgkMdtitdeK9w5PD7
Free drinks are available on a first come, first serve basis, and attendance is open to all ADE conference Pass holders.
The network drink is hosted by Export Music Sweden, Department Festival and Monstera Agency.
Official ADE program: http://bit.ly/33e4uIt
Event on Facebook: https://www.facebook.com/events/414307165945320/
Kategorier: ExMS, Mässor, Festivaler & Showcase
Taggar: ADE, Amsterdam, Amsterdam Dance Event, Department, Monstera