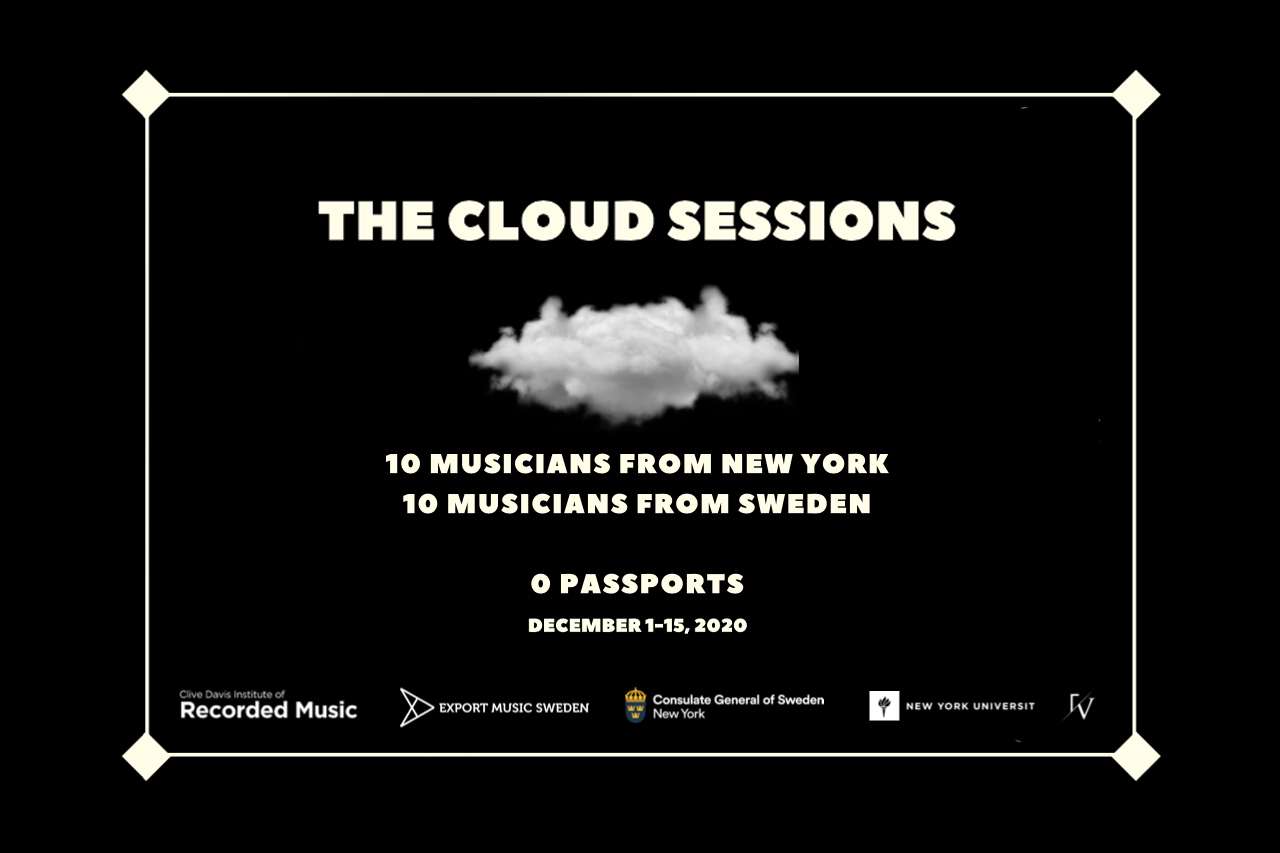 Ansök nu om att delta i ​The Cloud Sessions​ ​-​ en rad virtuella collab-sessions som för samman artister, låtskrivare och producenter från Sverige och ​The Clive Davis Institute of Recorded Music​ i New York​.
Elever från det berömda Clive Davis universitetet kammade hem 25 Grammy-nomineringar i år och har skrivit/producerat låtar åt bl.a Beyoncé, Drake, Camila Cabello, Justin Bieber, Lana Del Rey m.m.
Ansök idag​ för att delta i The Cloud Sessions, 1-15 december 2020
Deadline för ansökan är den 9 november.
Kategorier: Låtskrivarläger, Nyheter
Taggar: Camp, cloud sessions, Låtskrivarläger, Songwriting Camp, svenska konsulatet i new york, today is vintage