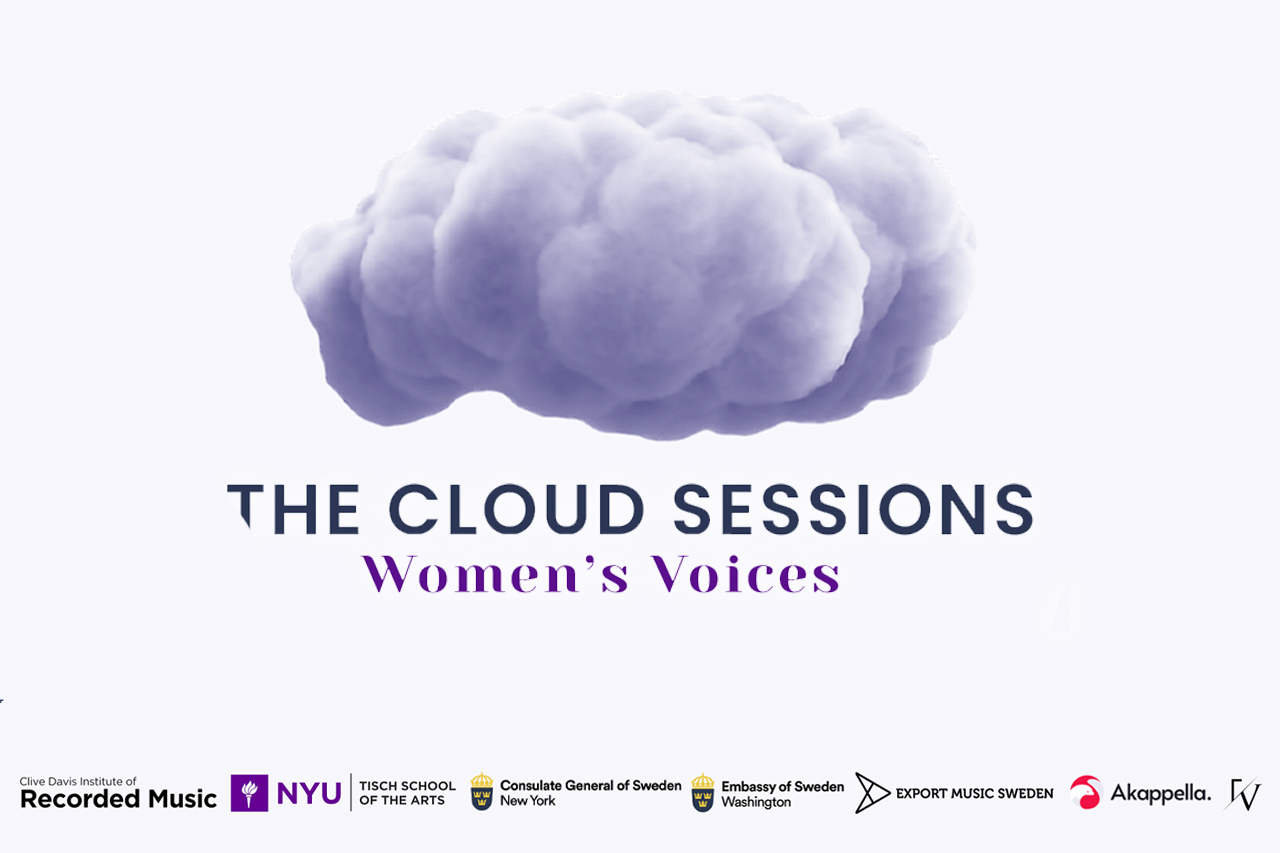 För att upmärksamma Women's History Month, presenterar vi The Cloud Sessions Vol. 2: Women's Voices.
10 låtskrivare, artister och producenter från Sverige, och 10 studenter från Clive Davis Institute of Recorded Music at NYU Tisch i New York bjuds in till en rad virtuella sessions, bestående av endast kvinnor och ickebinära deltagare. Under två veckor möts de deltagande online för att skapa musik och nya bekantskaper. 8-22 mars, 2021.
Deadline för ansökan är den 21 februari.
Elever från det berömda Clive Davis universitetet kammade hem 25 Grammy-nomineringar under 2020 och har skrivit/producerat låtar åt bl.a Beyoncé, Drake, Camila Cabello, Justin Bieber, Lana Del Rey m.m.
The Cloud Sessions presenteras av ​Today Is Vintage​ i samarbete med ​Export Music Sweden,​ ​The Consulate General of Sweden in New York​, Svenska Ambassaden i Washington och ​Clive Davis Institute of Recorded Music.
Kategorier: ExMS, Låtskrivarläger