Tillsammans med NOMEX – Nordic Music Export, samarbetet mellan de fem nordiska exportkontoren, anordnar vi en virtuell nordisk handelsdelegation, Trade Mission, mot Los Angeles.
Ett antal relevanta kompositörer och bolagsrepresentanter från varje nordiskt land kommer att ingå i delegationen och möta lika relevant amerikansk musikbransch för att knyta nya kontakter och lära sig mer om export till USA och denna hot spot för vår industri. Handelsdelegationen riktar sig främst mot kompositörer och bolag som skriver för film och TV och innehavare av synk-katalog, men vem som helst är välkommen att ansöka om deltagande. I programmet ryms bland annat webinarier, workshops, meet & greets, pitch-sessions och nätverksevent med möjlighet att få presentera artister du jobbar med.
Webinarier – Öppet för alla
'Speaking American' – panel. Måndag 9/11, 17.00-18.30 CET
The American culture might seem very familiar to many Nordic music professionals, however if you are aiming toward or working in the U.S market, there are some things you should know about the American business culture. Differences in cultural sensitivities, current affairs and communication styles are often nuanced, and In this panel Tim Husom of Redbird Music, Nicky Stein of Clintons & Maria Gonzales of Yard Noise, discuss their experience of working in the US, and provide vital career building advice, during challenging times due to COVID-19 and political turbulence.
More speakers tba
Visa info for the US. Tisdag 10/11 15.00-16-30 CET
Two U.S. immigration law specialists will present the most recent information on artist visas for the United States: the most recent changes in arts/entertainment visas, what you should know when you apply and the current process. What does it take to travel for work to the United States right now and when can we expect travel to be normalised? The session will cover both O & P visas for artists, entertainers and those in creative fields.
Speakers: Matthew Covey and Amanda Gupta from Covey Law.
Licensing in the US. Tisdag 10/11 18.00-19.30 CET
Sindee Levin, an experienced entertainment lawyer and music publishing administrator, will present the essentials of licensing in the United States, focusing on sync and score music. The session will include all the basics you need to know about synch licensing business, contracts and collecting the income. Sindee will also shed light on the recent developments in U.S. copyright law.
Companies are selected primarily on the basis of their export potential, know-how and the timeliness of their plans. Companies should already have some experience of synchronization operations. The selection also takes into account the diversity of the participants. Selected export companies are also expected to participate in open webinars that are relevant to them.
Registrering för öppna webinarier öppnas senare.
Sync Trade Mission – Endast för utvalda sökande bolagsrepresentanter

'Pitch perfect' – coaching. Måndag 9/11, 19.00 CET
10 of the 20 trade mission companies will have the opportunity to present & pitch to a well known music supervisor and a representative of White Bear PR, who will provide constructive feedback on each pitch. They will impart valuable information on how to present yourself and your catalogue when pitching to music supervisors and help each company hone their presentation skills.
Coaches TBC
In partnership with the Guild of Music Supervisors, the Synch trade mission includes 3 sessions with sync agents and high level music supervisors who are interested in Nordic music. In each session 1/3 of the Nordic companies will get the opportunity to present an artist they represent to 4-5 music supervisors and sync agents. The music supervisors will also present what they're currently working on.
From their catalogue of representation, each company will choose an artist who will be presented, either by a small acoustic performance on stream or by playing approx one minute of recorded music (their most syncable song) It is advised (if applicable) to choose a song that has already been synced in Europe, their local market or in the U.S.
Ansök om deltagande i Trade Mission för bolagsrepresentanter här >>
Företag väljs främst utifrån deras exportpotential, know-how och aktualiteten i sina planer. Företag bör redan ha viss erfarenhet av synkroniseringsverksamhet. Urvalet tar också hänsyn till deltagarnas mångfald. Valda exportföretag förväntas också delta i öppna webinarier som är relevanta för dem.
Composer Trade Mission – Endast för utvalda sökande kompositörer

12, 13, 16/11 , 19.00-21.00
"In collaboration with White Bear PR, 10 Nordic film composers get to 'virtually' travel to Los Angeles to introduce themselves to gatekeepers and professionals in the film industry. The program includes a pitching session, company meetings, as well as conversations with agents, music supervisors and other gatekeepers. The delegation have visited the Netflix office and Fox studio in previous years."
Ansök om deltagande i Trade Mission för kompositörer här >>
Den lokala arrangören White Bear PR kommer att påverka de slutliga valen. Urvalskriterierna är Relevans och intresse för den amerikanska marknaden. Valda kompositörer förväntas också delta i relevanta webinarier som är relevanta för dem. Det exakta programmet kommer att meddelas de utvalda kompositörerna.
Deadline för ansökan är den 23 oktober. 
Personer på plats i Los Angeles hjälper oss med att sätta ihop ett spektakulärt schema som tidigare år vittnar om succé. Tidigare delegationer har besökt bolag som bland andra 20th Century Fox, Walt Disney, ASCAP, Sony Interactive Entertainment, Viacom, Atlantic Records och RCA Records på plats i Los Angeles. Partners i årets Trade Mission till Los Angeles är bland andra Guild of Music Supervisors och White Bear PR.
Uno Helmersson, om sitt deltagande i Composers Trademission Los Angeles, 2019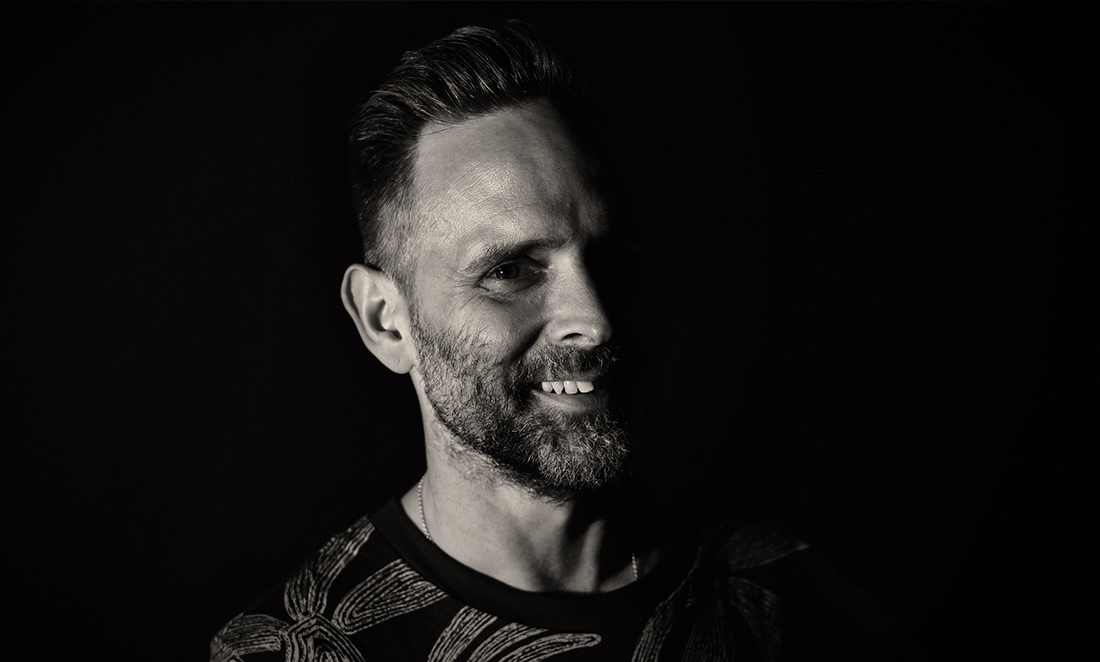 Hej Uno Helmersson! Vad har det betytt för dig som kompositör att kunna delta i en nordisk handelsdelegation till ett målterritorium?
Det var väldigt betydelsefullt att göra denna resa utifrån ett etableringsperspektiv. Det har gett mig ett utvidgat kontaktnät, både i USA och Norden. När du reser via en handelsdelegation så hamnar du som näringsidkare i en tydlig och bra kontext där du får representera ditt företag, dina tjänster och förstås din del av världen.

Kan du ge något exempel på vad handelsdelegationsresan har resulterat i för dig och ditt bolag?
Förutom alla kontakter som jag etablerat, så har jag också kunnat driva vidare den del i mitt produktionsbolag som är inriktat på trailermusik och producerat ett custom trailer album åt ett trailer label i Los Angeles.

Har du något speciellt minne från resan som du vill dela med dig av?
Rent generellt var det en riktigt fin resa där jag fick stifta närmare bekantskap med mina nordiska kompositörskollegor samt de från ExMS och andra skandinaviska samarbetspartners. Ett fint gäng där vi kunde utbyta tankar och erfarenheter. Det var verkligen en bonus. 

Skulle du rekommendera andra att delta på kommande handelsdelegationsresor?
Ja, definitivt. Genom att befinna sig i ett forum som ExMS anordnar, så får du direkt ett bra golv att bjuda upp till dans på. Du ges chans att möta många intressanta människor och potentiella samarbetspartners, kunder, klienter etcetera.
Uno Helmersson is an award-winning Swedish composer and a multi instrumentalist whose credits include the worldwide hit tv series The Bridge, broadcast in more than 100 territories and for which he was awarded a Golden FIPA. 2019 has beenbusy with a major documentary series, On the Inside of a Military Dictatorship for Danish company, Bullit Films, and On The President's Orders, a compelling documentary taking an inside look at the ongoing, controversial drug war in the Philippines. Other major credits include the Emmy winning Armadillo documentary series following a group of Danish soldiers for 6 months in Afghanistan; Magnus, about the life of Norway's Mozart of Chess directed by Benjamin Ree for Norway's Moskus Film; Susanne Bier's A Second Chance, additional score; Mikkei Norgaard's The Absent One; and Zentropa's Department Q film series. 
Kategorier: Trade Mission
Taggar: Composers Trade Mission, Los Angeles, Trade Mission, virtual